Metis Nation Of The United States

HOME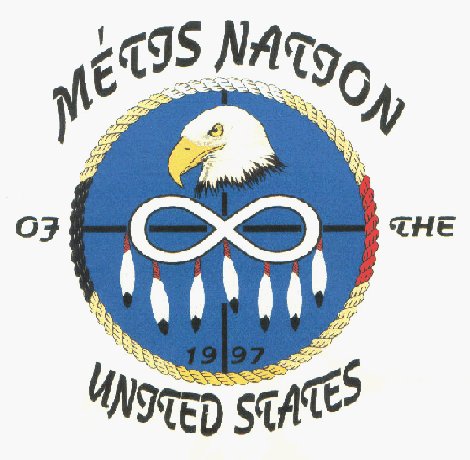 PAGE

We are The Metis Nation Of The United States. An incorporated,nonprofit organization based in the state of North Carolina and incorporated in North Carolina since 1997.

Our head office is located in Laurel Springs,NC

Our office address is:

The Metis Nation Of The United States

14225 Hwy. 18 South

Laural Springs, NC 28644
Phone: (336) 359-2859
Fax: (336) 359-2798
What is a Metis?

The French word for one of mixed heritage is Me`tis or Metis. This term pertains in this day and age to one of mixed North American Indian Heritage. In day`s gone by it meant HALF-BREED or BREED. Here is a beautiful poem that tells better than any I have seen of what it is to be Metis.
half-breed
You call me a half-breed and maybe you`re right. My eyes they are brown and my skin isn't white.But let us look back to my family tree,for we are related ,the white man and me.
Two centuries ago when the indians did roam over this land which was their home sweet home, The white man arrived and they took a long look,around for some women to sew and cook.
You can bet your forefathers they took time to choose the prettiest maidens who couldn`t refuse to live with the strangers from over the sea. Ah hybridization had made history!
The best from the old world with looks from the new were molded together, our ancestors knew that crossing produces a much stronger strain,and so we were born. It was Canada`s gain.
Today it is natural, our numbers have grown and yet our proud story is mostly unknown. We seem to be classed with the old unicorn, a mythical creature who never was born.
But each day our voice grows a little in strenght. We`ve bonded together o`er Canada`s lenght. So next time you`er tempted to call me a "breed", remember I grew from a white-indian seed.
A mixture of nations the Frenchmen did see. And is the reason they called us Metis!
Welcome to our Homepage. We hope you will enjoy your visit. If you have any Questions or are interested in our group,please feel free to contact our head office,or e-mail us at : metisnus@yahoo.com
We would like to thank Silverhawk for the beautiful Graphics used on these pages.Please visit his homepage.

BEST
of POD